Can you imagine being Liz Cheney or Joe Biden right now and seeing photos from Trump's Waukesha, Wisconsin rally last night? It looks like Lalapalooza, for crying out loud. The crowd was massive. I actually don't know if Joe has the mental capacity left to even understand what's happening, but his team can see the writing on the wall, and Liz Cheney knows exactly what's happening. All of her tireless work trying to "destroy" President Trump has been for nothing, he's more popular than ever. And the only thing she actually destroyed was her own career. The irony is just so sweet and delicious.
Last night's rally was YUGE. It looked like the old "2016 days," maybe even bigger. President Trump's popularity and support have grown exponentially over the past year since Biden was installed into the White House and has made a complete and total mess of literally everything he touches.
Take a look at this crowd shot. It's amazing, isn't it?
Trump's enthusiasm is bigger than in 2016 — this is from last night in Wisconsin. massive. Just massive pic.twitter.com/iX7Q0wrIoe

— Benny Johnson (@bennyjohnson) August 6, 2022
And the really sad thing is that the left is STILL trying to claim Trump has no "support." Look at this tweet from an executive at NBC Universal, trying to0 claim that nobody showed up to the rally:
Pathetic. But don't worry, a very clever Trump supporter set this guy straight:
Mike is a typical liberal who is in deep denial and lives in a fantasy world, where Trump's support doesn't exist. Meanwhile, in the "real world" There were "watch parties" set up at CPAC to view the rally.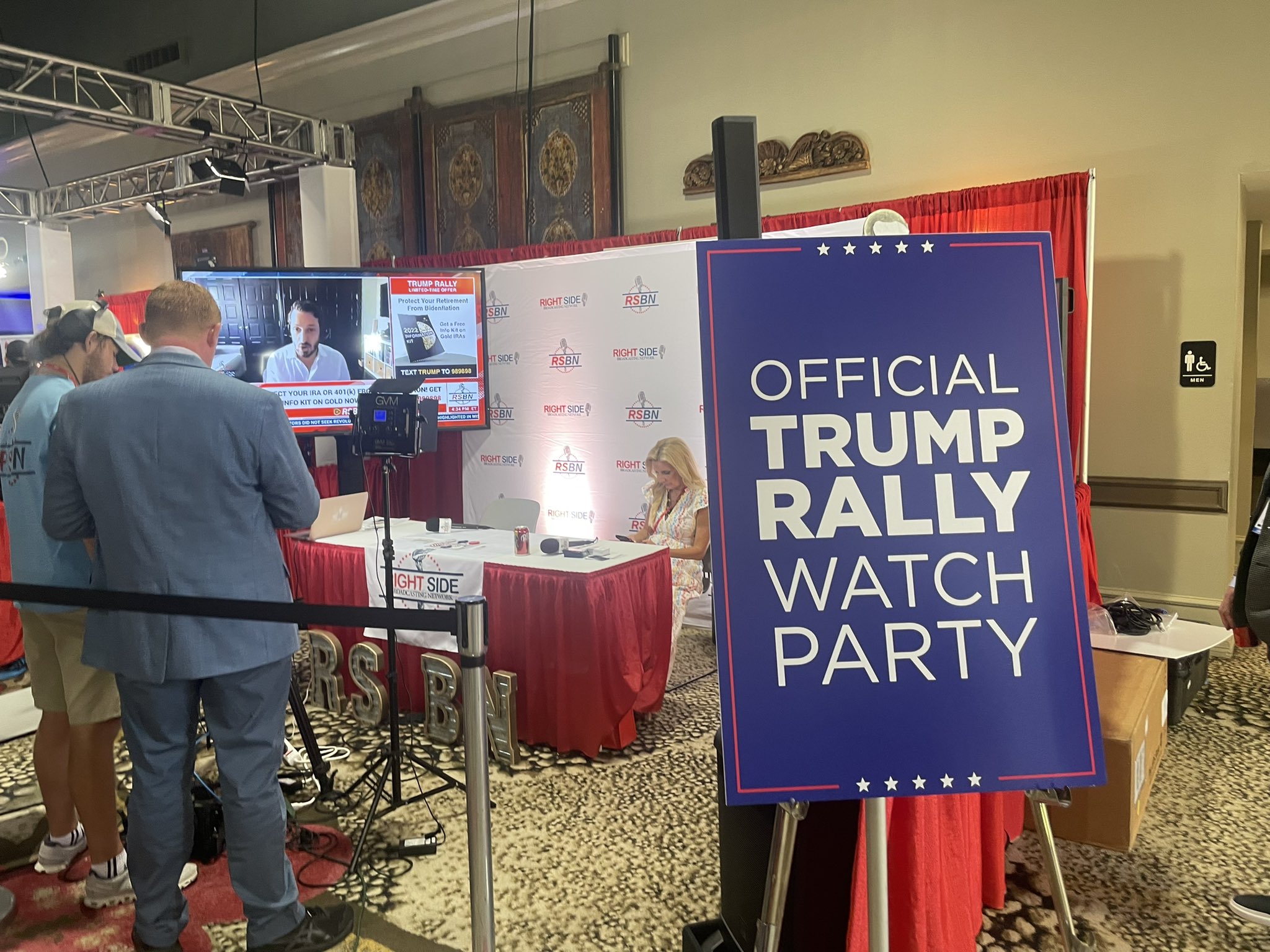 Official Trump rally watch party at CPAC cheers as President Trump takes the stage at his rally in Wisconsin! pic.twitter.com/ZTwYjusUeP

— RSBN 🇺🇸 (@RSBNetwork) August 6, 2022
Here's the backstage view of the rally: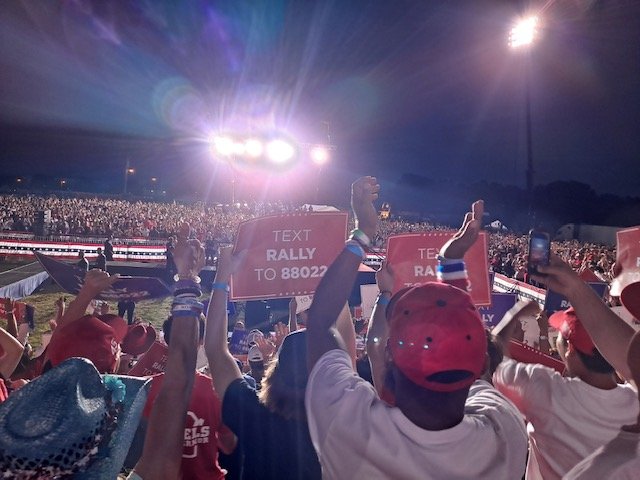 The rally was a huge hit, with many supporters saying, it was among Trump's best ever.
TRUMP dancing off the stage in Waukesha, Wisconsin after the Best Save America Rally (I've heard) was just thrilling. His energy is magnetic. I guess he is MAGA-NETIC🗽🇺🇸🌎

— Kim Fryer (@kfryer63) August 6, 2022
I will say this much, his dance was exceptionally epic!
Watch:
Trump dance at end of Waukesha Wisconsin #MAGA Save America rally.
Full Trump Pump Dance video here: https://t.co/R9vR2kKWAg pic.twitter.com/8w8RUN2Gja

— Howard Mortman (@HowardMortman) August 6, 2022
I love to see President Trump getting everyone excited for the midterms. We can't take a "red wave" for granted. Trust me, the Dems will not roll over and just take their losses. They'll fight it with every tool at their disposal, and yes, that includes massive cheating again.
As a matter of fact, that part is already in the works.
Politico is reporting that the Biden admin will extend the Covid emergency health order which will ensure it's in place through the Nov election. Make sure you get out and vote this November, we can't take any chances. The "fix" is already in… But we can stop it, by flooding the polls in a historic fashion.
The opinions expressed by contributors and/or content partners are their own and do not necessarily reflect the views of WayneDupree.com
---
---
One of the most dependable websites for original reporting, investigative reporting, and breaking news in the conservative media is now WayneDupree.com. It is the only group combating communist bias in the media and entertainment, and it is its hard news division.
Because the success of our objective is so important to the economy and because leftist media's COVID falsehoods probably cost lives, we need your help. Donate to WayneDupree.com today so that we can keep covering stories that the leftist media won't touch. Your decision to donate $5 per month, $50 per year, or $100 per year will enable us to continue the difficult work of making sure a free and fair media survives in our nation.
[The WDStaff]
SIGN UP HERE and join us!
---
Follow Wayne on Rumble!